Our New Arrivals
---
Our latest product developments set new standards in functionality, comfort, and safety. We proudly present a groundbreaking selection of innovative workwear and protective equipment that has been specially designed to meet the demands of your challenging work environment.
Our top selling products
---
From workwear for freezer and chiller warehouses, hygiene products to detectable products for food safety. Here you will find the best-selling products that have always been highly appreciated by our customers.
Discover our product range
---
We have a comprehensive range of clothing, hygiene products and other practical items for all areas of application in the food industry and logistics. Discover the right products for your work area here.
Optimal protection in the cold: discover our cold protection clothing.
---
Fortdress Group has been a reliable partner for cold weather protective clothing for years, combining the highest quality and innovation in its products. Our many years of experience in the production of cold weather protective clothing enables us to offer industry-leading solutions that ensure both comfort and safety. Whatever your work area or environmental conditions, Fortdress will keep you well protected against the challenges of extreme cold.
Always up to date
---
In our blog we regularly write about industry news, safety standards, tips and tricks and facts worth knowing.
I am very satisfied with the service from Fortdress. I always have friendly staff on my ear and the ordering process is handled quickly. Moreover, I know from my own experience that the clothes protect very well against the cold.

Igor Nesterenok

Backring Nord E. May GmbH & Co. KG

Our employees are very satisfied with the quality as well as the wearing comfort. Regarding the fit and the look of the clothing, we have received consistently positive feedback from our production. Have a nice weekend!

Daniel Kinzel

Vion Crailsheim GmbH

We have been a Fortdress Group customer for over 10 years. In the area of the refrigerated and frozen assortment, all our requirements are always met. The price-performance ratio and the quality are simply right!

Dieter Schmitz

Meyer Quick Service Logistics GmbH & Co. KG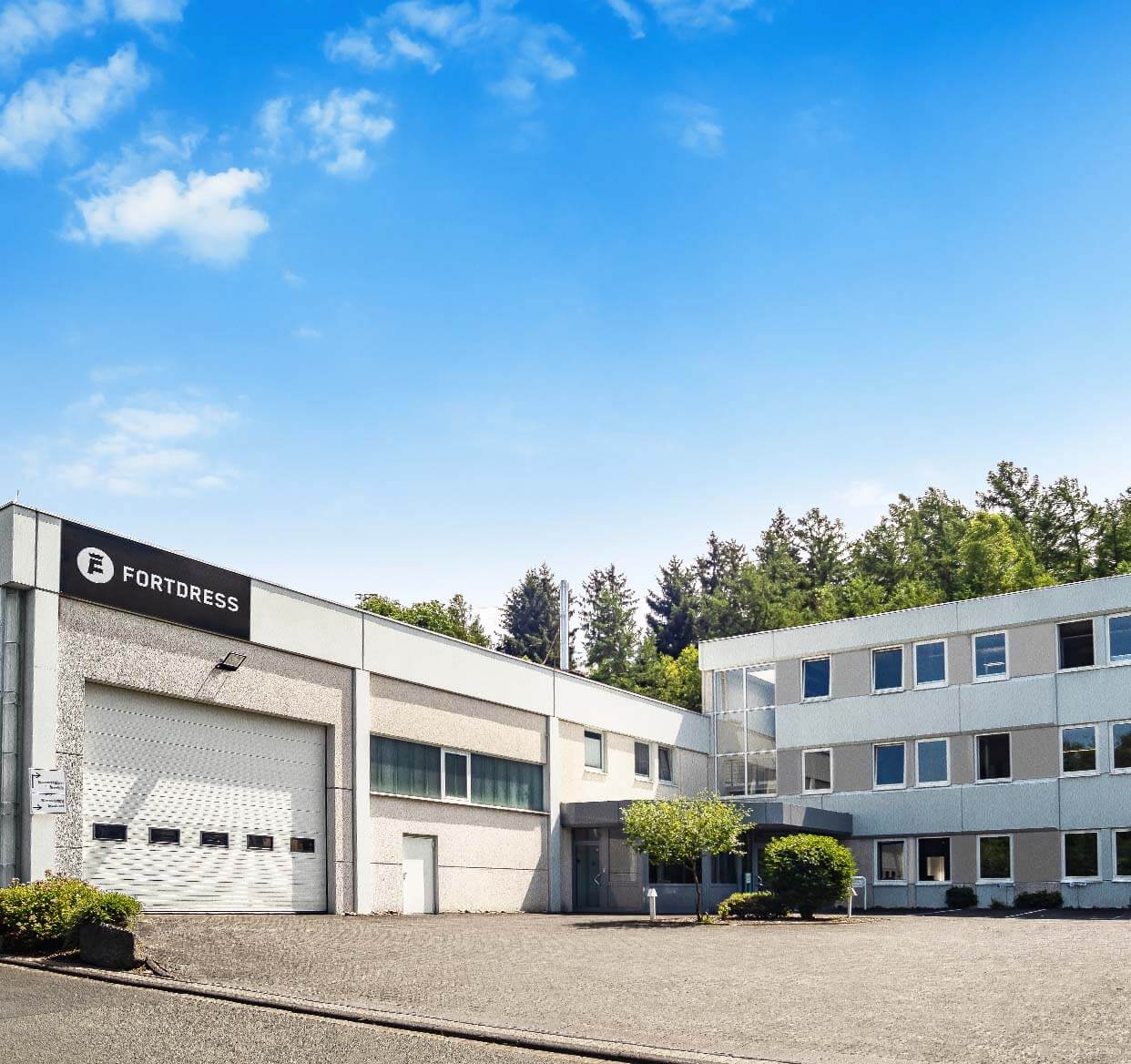 Fortdress Group – Enabling better work - in all areas of the food industry and logistics.
The Fortdress Group is your experienced partner for a safe and efficient food industry and logistics. Through decades of working with customers in the food industry, we know exactly how important continuous processes and product optimisations are in your working environment. We are committed to delivering products that enable you to work better than ever before.
With our customer service and sales team, our company always stands for close customer contact. Our market is global and with a worldwide dealer network we ensure that our range has a unique and distinctive quality around the globe. Due to our large network of locations, we can guarantee very good availability and short delivery times.
The food industry is essential to everyone's lives because it keeps all of us going. Furthermore, our goal is for the workers in this industry to keep going, moving forward. This is how we give something back.
Read more