Drying Cabinet Primus Set 8 Premium Sterex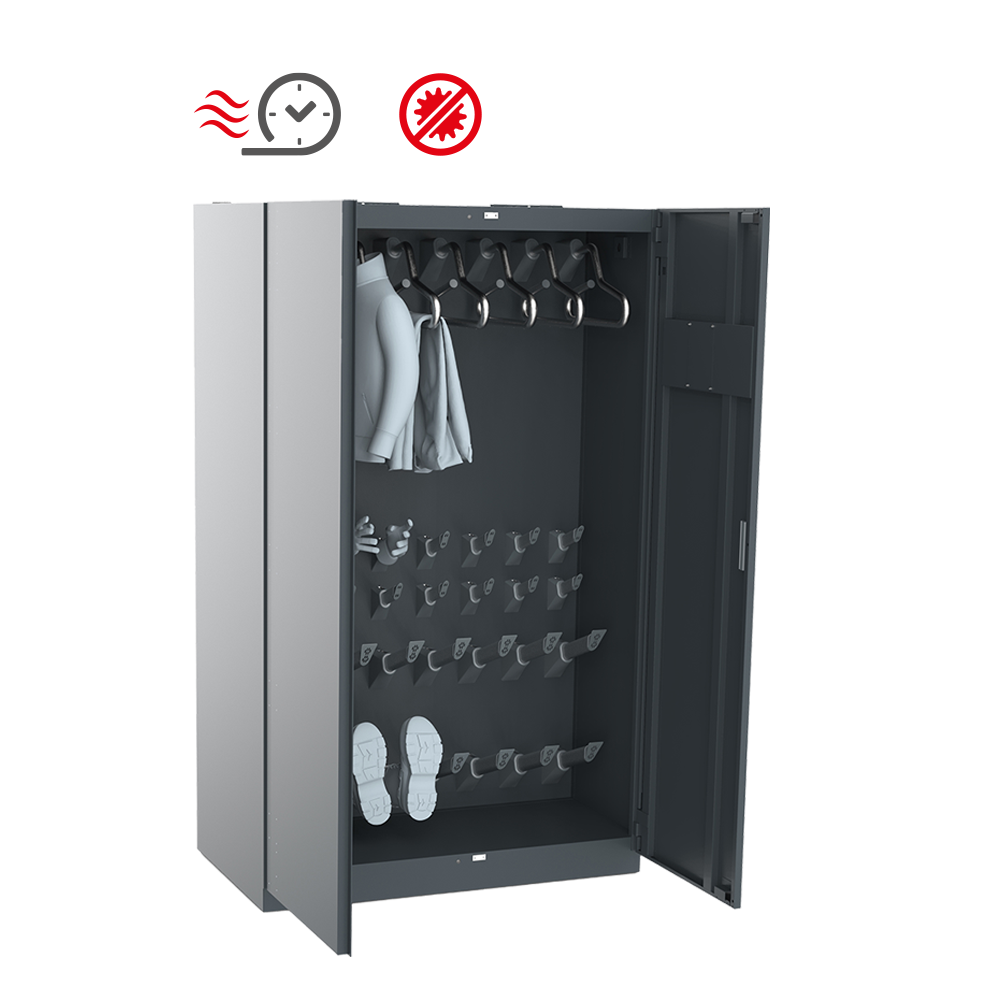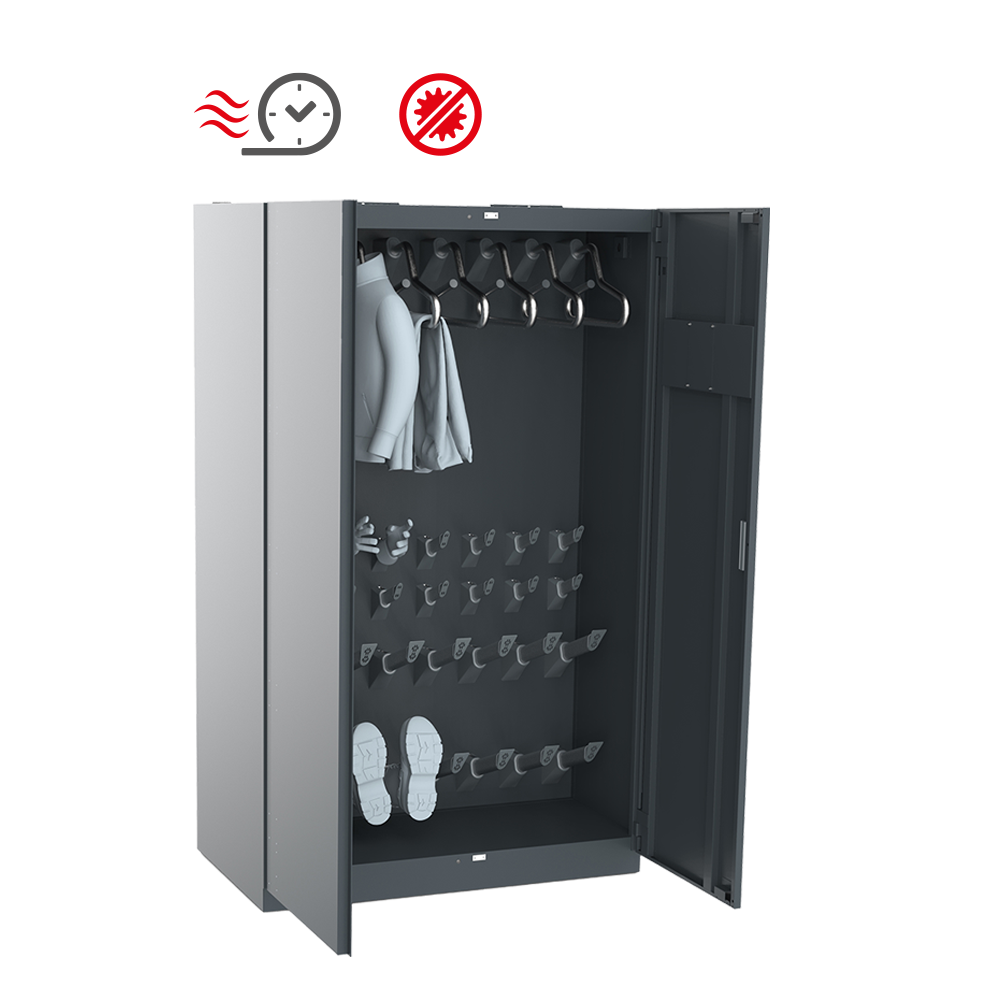 Drying Cabinet Primus Set 8 Premium Sterex
Item No.:
TRS-PS8PS
PU: 1
Piece
Versandfertig in 6-8 Wochen, Lieferzeit 1-3 Tage
SpeedDry drying system, closed drying systems, Sterex plasma technology,16 aluminum (alu oval) drying arms with special plastic drying nozzles for boots (8 pairs) and gloves (8 pairs).
Read more
Description
Product information "Drying Cabinet Primus Set 8 Premium Sterex"
SpeedDry drying system, closed drying systems, Sterex plasma technology,16 aluminum (alu oval) drying arms with special plastic drying nozzles for boots (8 pairs) and gloves (8 pairs).
8x unique, removable blow-out stainless steel clothes hangers (air hanger) for hanging up Jackets and pants make handling and drying easier.

Dimensions: 198 x 120 x 76 cm
Weight: 155 kg
Power consumption: 2160 W
Supply voltage: 230 V AC
Properties