Valentina Canjuga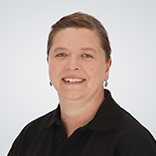 Customisation Operative
February 14, 2023
Valentina Canjuga
Company | Worth Knowing
Workwear is an important part of many people's work. However, it is not only important that workwear is comfortable and functional, but also that it conveys the right image. One easy way to achieve this is through workwear finishing. Finishing means personalizing the clothing using various techniques and materials to give it a special look and make it more appreciated.
What are the options for finishing workwear?
Embroidery: This is one of the most common methods of finishing. Here, you can embroider the company logo or the employee's name on the clothing.
Imprints: Another popular way to personalize workwear is through imprints. Here you can print the logo or other designs on the clothing.
Patches: Small fabric patches can be sewn onto the clothing. These can include the company logo, a special design or even a slogan.
Perfectly matched to your brand
We are happy to coordinate your selected products with your corporate identity. With color-matched clothing incl. company logo, your employees will represent your company. A uniform appearance and a high recognition value with your customers, as well as the identification of the employees with your company are thereby ensured. Fortdress offers you the entire range of individualization, from clothing designed completely according to your specifications to simple company logo applications. Our service team is always available to provide you with detailed advice. Request logo here!
CI apparel at the push of a button
With our unique online configurator, we also offer you the opportunity to conveniently and easily adapt a selection of our workwear to your corporate identity and personalize it down to the smallest detail. Put together your own color selection, affix your logo in a wide variety of positions and choose from numerous different product sizes. Not convinced yet? Request your individual product now. We will contact you immediately for further details and you will receive a free product sample in advance!