Published on 01/03/2023 by Sabrina Ollhoff
Support for the back with the SAFEBELT back support belt
When it comes to the health of warehouse workers, the back is an area that is particularly prone to injury and discomfort. Lifting and carrying heavy objects puts a lot of strain on the back and can overload it. For this reason, it is important that appropriate measures are taken to support the back muscles. SAFEBELT Back rest is a product that can do just that.
Basically, a back support belt is characterised by the fact that it is put on like a corset. Its function is to support weak back muscles by guiding the person into an upright and thus back-friendly posture. Ideally, when wearing a back support belt, the spine reaches its natural S-shape, which makes slumping or a detrimental hunchback impossible. In an upright posture, the pressure on sensitive regions of the spine is reduced during everyday, sporting or occupational stress.
In addition, a back support belt helps to facilitate the correct carrying and lifting of heavy objects, which can help to prevent injuries. The SAFEBELT back support belt is made of high-quality elastic material and offers a Velcro fastener that ensures multiple adjustment options and a secure fit. This means that the belt sits comfortably and securely on the body and can be adjusted as needed.
The SAFEBELT back support belt can be used in all environments. In normal warehouses, but also in frozen and fresh food warehouses, the use of a back support belt makes sense. But it can also be very helpful in all occupations that require prolonged sitting. Truck drivers and office workers often spend hours sitting, which can lead to tension and discomfort in the back. The SAFEBELT back support belt offers a solution here too by supporting the back muscles and thus reducing the strain. By using the belt, employees can improve their back health and prevent discomfort while going about their work.
Overall, the SAFEBELT back support belt is a great investment for anyone who takes their health and safety at work seriously.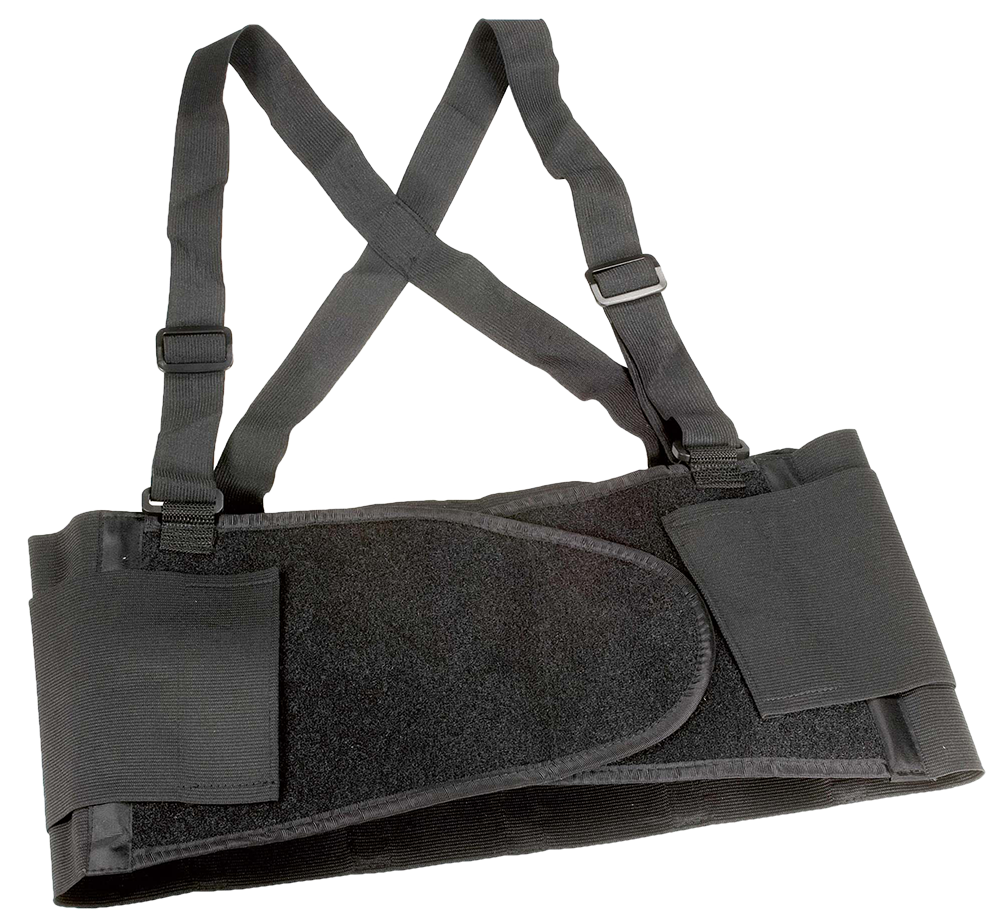 Backrest SAFEBELT
Item No.: FD8180-S
Supports the back and abdominal muscles · the lumbar vertebrae and the spine · tension and wear is reduced · supports proper carrying and lifting · the Velcro provides multiple adjustment options · reinforced hold by diagonal support · the safebelt can be worn comfortably above or below the work wear clothing.Colour: blackMaterial: Made of high quality elastic materialPropertiesColor: blackWashing & Care
---