Jerry Lauber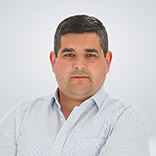 Managing Director
February 5, 2023
Jerry Lauber
Our Products
Plus-Size Freezer Clothing
Plus sizes are rare in the workwear industry because there are some challenges in producing plus size workwear:
For one, the cost of materials and manufacturing technologies for production are often higher.
Also, it can be difficult to accurately design the fit of plus size workwear and ensure it fits appropriately and offers freedom of movement.
However, plus-size freezer clothing is important because it ensures that workers in freezer warehouses and factories are adequately protected. These workers often work in very cold environments, at temperatures of -40 degrees Celsius or below, and therefore rely on special clothing to protect them from hypothermia and frostbite.
When buying plus size freezer clothing, special care must be taken to ensure that the garments have enough room to allow workers' natural freedom of movement and that they fit in the right place to provide maximum thermal insulation. There are special materials and technologies used in frozen garments to improve thermal insulation and wick away moisture to ensure workers stay dry and warm.
Oversized garments are important because they ensure that workers are able to do their jobs safely and comfortably, even if they are larger or stronger than average. This reduces the risk of injury and increases productivity.
Overall, plus-size freezer food clothing is an important factor in keeping workers in freezer food warehouses and factories safe, healthy and successfully performing their jobs.
Fortdress recognizes and specializes in the challenges faced by plus size workers. As a result, we are one of only a few manufacturers and suppliers on the market that offer products up to sizes 8XL and do so at a consistent price!